Introducing Derrick and Kaley Puckett and the Chicago Project
Chicago, Illinois is the third largest city in the United States and a city with significant global influence.  Over 20 Fortune 500 companies are based in Chicago. The city is home to significant educational and cultural institutions. While Chicago is a great and global city, it is also a city divided by race and economic status. Two recent studies ranked Chicago as one of the top three North American cities for racial segregation and income disparity.
Orchard Group church planter Derrick Puckett seeks to start a new church on Chicago's West Side in 2014.  His desire is to see a multicultural church flourish in and for the city that embodies the gospel message of a God reaching out, crossing boundaries and renewing relationships.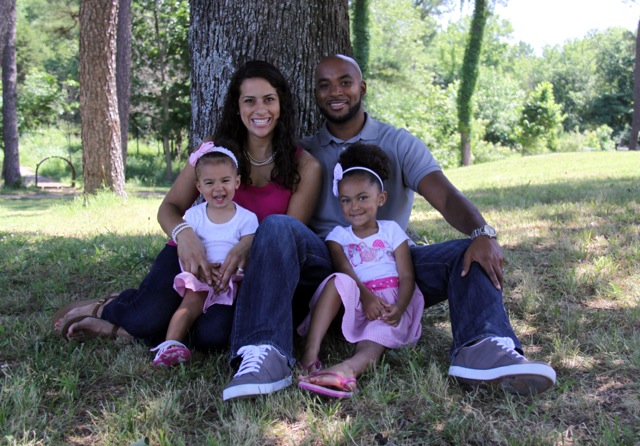 Derrick grew up near Chicago in Gary, Indiana and split his time between Gary and Indianapolis. As a high school student, Derrick was introduced to Christ through his relationship with the woman who would later become his wife, Kaley, and the ministry of Campus Crusade. Derrick and Kaley would go on to attend Indiana University and eventually go on staff with Campus Crusade where Derrick would help create a ministry under The Impact Movement that reached out to African-American students.
Derrick and Kaley were burdened by the division in the body of Christ along racial lines, and developed a way to bridge their ministry with African Americans and Campus Crusade. The model they developed would be used as the model of these two ministries on every college campus in which they coexist. Derrick and Kaley joined the staff of Campus Crusade, where they helped develop a strategy to help bridge the gaps between urban high schools, colleges, and local churches. During his time in Indianapolis, Derrick attended Traders Point Christian Church and became close friends with lead pastor Aaron Brockett.
God has uniquely wired Derrick for making Jesus known within the urban context and across racial lines through his upbringing, personal testimony, and giftedness. Each time I'm around him I am encouraged and challenged by his heart to bring together [divided] people for the sake of the gospel. -Aaron Brockett
We believe that new churches and the message of the gospel will bring hope and reconciliation to hurting cities.  Pray for Derrick and Kaley as they relocate and meet new people.