The Nesconset Church of Christ on Long Island was started by Orchard Group in 1955. Two members of the Nesconset youth group during the 1990s are back in New York, leading churches planted by Orchard Group.  Scott Solomine serves with South Nassau Christian Church, started in 1971.  Jonathan Williams is the lead pastor of Forefront Brooklyn, begun 41 years later, in 2012.  Both men had been leading their churches for five weeks when Hurricane Sandy struck New York.
The floodwaters from Sandy nearly destroyed South Nassau Christian Church's building.  Furniture, stage, instruments and flooring were all beyond repair.  Scott was shocked by the state of the church. Yet his thoughts were not only for the church building, but also the needs of the community surrounding it.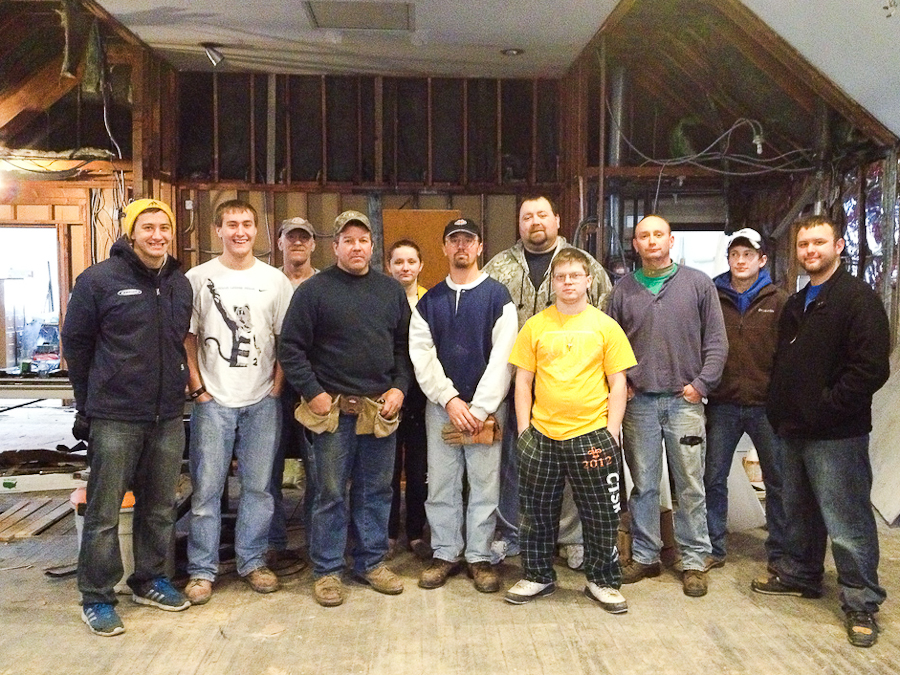 "If my community rots and my church is pristine, my heart is in the wrong place."
Church members got to work clearing out ruined homes: pulling up carpet, dragging out furniture, doing demolition and hanging drywall.  As the weeks passed, they began to ask, "What isn't being done?"  This question led Scott to organize GraceInSandy.com to coordinate assistance between people with skilled people and organizations offering help.  Over twenty families have received assistance.
Forefront Church in Brooklyn was five weeks old when the hurricane struck.  The flood could have overwhelmed the young community.  Yet the group decided to seek opportunity to show the love of Jesus during tragedy.  Members went door to door, doing demolition, clearing out basements, delivering generators and opening their apartments to those without heat or power.  Spanish speakers volunteered at a local shelter to assist those who cannot speak English.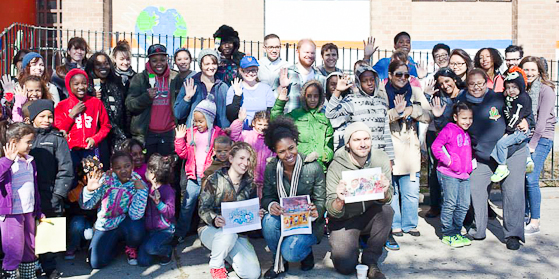 The partnerships formed in the months after Sandy continue to this day.  Only last month, a group from Forefront Brooklyn returned to one of the damaged homes to further clean out the yard and finish planting the garden.  One week ago, 100 church workers joined in work projects throughout Brooklyn as a continued commitment to their city.
Hurricane Sandy was a horrible tragedy impacting millions of people.  But God's love became visible and tangible to so many who have never (yet) stepped into a church.  Orchard Group has been planting churches in metro New York since 1948.  Many of those churches were on the front lines of service after the devastation of the storm.  They couldn't be there without your help.  You make this possible with the flood of your generosity!