Restore Church Serves Refugees
In the fall of 2015, photos of Aylan Kurdi made the front pages of papers around the world. The lifeless body of the 3 year old boy, washed up on the beach in Turkey, became a focal point of grief and frustration over the plight of immigrants fleeing conflict in Syria.
Half a world away, in Silver Spring, MD, members of Restore Church had been asking themselves how they, as the body of Christ, could extend love to places around the world. Restore launched in the fall of 2012 in Silver Spring, MD under the leadership of Aaron and Karrie Thomas. Now a few years old, Restore was ready to begin serving in global missions. When Aylan Kurdi's photo made the news, several people came to Aaron with the question, "What can we do about this need?" At first, the congregation gave financially. An entire Sunday's offering (approximately $10,000) was given to two organizations working with refugees. Still the question persisted. "What can we do about this need?"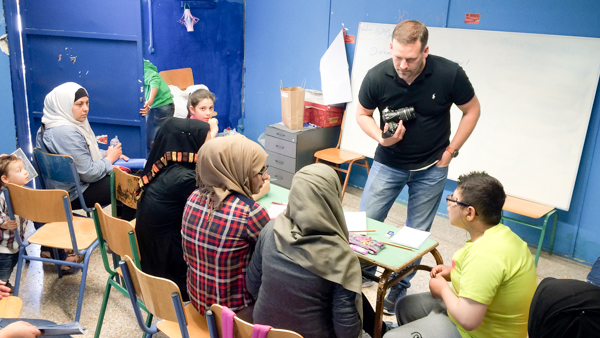 Many of the church members felt a deep conviction by Jesus' words in Matthew 25. "I was hungry, I was in prison and you visited me." Aaron shared, "For many refugees, they are in a prison. Their lives are in limbo, with little hope of jobs or continued education. In their struggle, they often feel overlooked and unseen. Having people visit them - seeing them - matters." In the spring of 2016, Restore took their first group to Greece to assist refugee camps. Restore will lead their third trip this spring.
Restore's desire is to establish long-term relationships with people and partnerships in Greece. During the trip, Restore volunteers go to camps to begin or revisit friendships. They teach English lessons and play with children. Little to no schooling exists in the camps, so the children's days can be chaotic. Organizational activities are highly appreciated.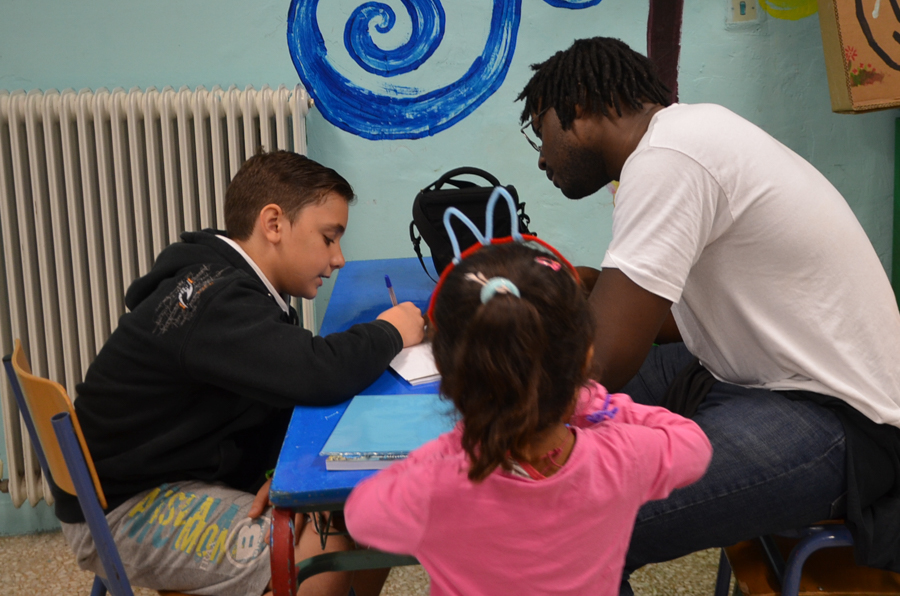 Over the course of the trips, a couple of things surprised Aaron:
Muslims are very open to talking about faith. "Nobody wants to talk about Jesus in Montgomery Country, Maryland," Aaron said. And yet, the Muslim people he met are open to talking about Jesus, with respect and a desire to hear and be heard.
A shared meal brings down many barriers. At first, refugees were inclined to see the visiting Americans with skepticism. Hospitality helped build relationships, even when language is a barrier. The Syrian people also love to extend hospitality to others. What little they had, they shared.
Aaron feels that during crisis, the church has an opportunity to truly step up and lead the way. "Showing love and hospitality to the outcast can be one of the best ways the church can model being the church. In a time where it is easier to get fed up with a difficult situation and walk away, our presence can speak volumes about what following Jesus looks like."