From Challenge to Opportunity
First year challenges for Mission Church in Ventura become opportunities to see God's provision!
In 2011, Mission Church started meeting for Sunday worship in a Ventura, CA movie theatre. They rented the space on Sundays, and the church needed to clear out quickly before afternoon movies started. Fortunately, the theatre was well situated to draw from the city and surrounding towns. Mission grew to 200 and baptized over 40 new believers in their first year.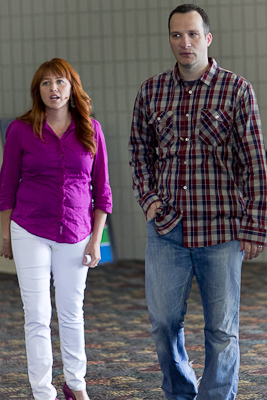 After celebrating Mission's 1st birthday, Mike and Jodi Hickerson, lead planters, received the news that the theatre would be closed and shuttered. It is not unusual for new churches to experience challenges and setbacks in the first year. These challenges provide opportunities to grow in trust and see God care for His people.
In a surprising turn of events, the church was given the opportunity to occupy the theatre as their own. Today Mission has access to the space all week long. They have been able to renovate it to make it inviting and welcoming to visitors.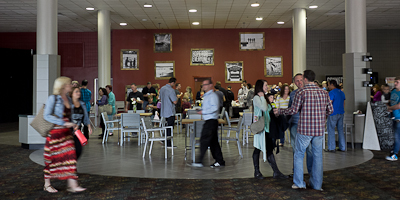 On Easter Sunday, Mike and Jodi were able to share the good news of Jesus' resurrection with the 617 people who attended services!
We are thankful for the ways God has provided a prominent space for Mission Church to meet.