Hope in Baltimore's Neighborhoods
In the heart of downtown Baltimore, overlooking sailboats docked along the inner harbor, The Foundry Church meets on Sunday morning to worship and pray and share stories of hope.   A few blocks away is a decidedly different neighborhood, one marked by poverty, drugs and very few opportunities for youth.  Lead planter Scott Ancarrow shares:  "Baltimore is a proud city, but it is also one with very real needs and hurts.  It has housing vacancies; people deal with addictions and need jobs.  The Foundry Church wants to offer hope and healing to these two very distinct neighborhoods."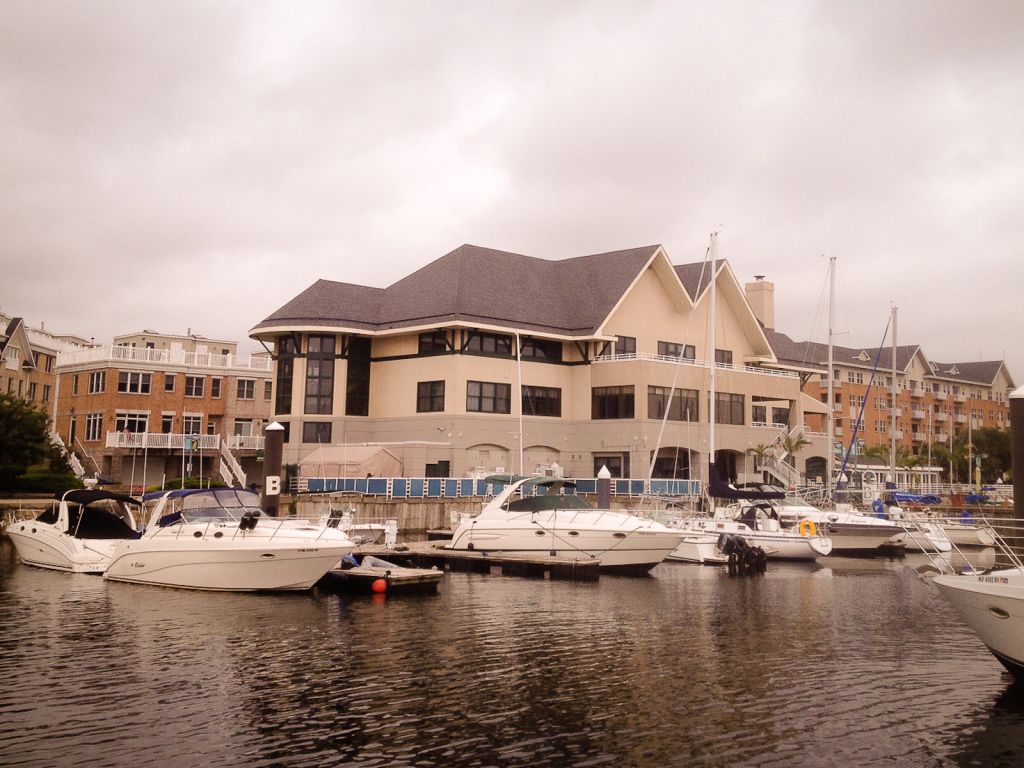 The Foundry was launched in the fall of 2013 with a network of churches, including Mosaic, Revolution, and Community Christian- all Orchard Group churches planted in the last ten years.  The Foundry got off to a great start with 181 at launch.  That Sunday, Baltimore resident Mike walked into church.
Mike's sister had been urging him to visit The Foundry, but Mike was uninterested.  Parting ways with his metal band was the catalyst that caused Mike to recognize a downward spiral in his life.  Mike reluctantly decided to visit, thinking, "What could a church service meeting at the downtown waterfront possibly offer me??"
Mike was overwhelmed by the honesty and vulnerability of the people. He was impressed with the simplicity and the beauty of the gospel.  He heard the message, "ALL of us, regardless of our neighborhoods or backgrounds are 'have nots' when it comes to needing the grace offered in Jesus."  Mike noticed the way the church was intentional about meeting physical and practical needs of the city.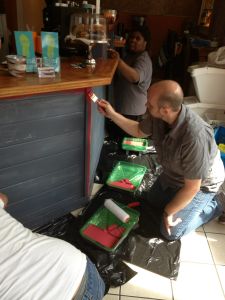 The people of The Foundry have built a relationship with a local coffee shop, CUPs, which provides training and mentorship to at risk youth.  They have helped renovate the coffeehouse and pray for the neighborhood.  Through the coffeehouse, The Foundry provided clothing for women coming out of prostitution.  After CUPs was vandalized, The Foundry helped to replace computer equipment.  Greg Hubbard, member of The Foundry's management team, shares, "I love the vision of peace for The Foundry- not just providing relief, but also economic development….especially when that church is 10 weeks old."
By being consistently present in the lives of at-risk youth The Foundry is becoming known for loving and caring for Baltimore people.  And their desire to bring the good news of Jesus to the city is already bearing fruit.  Lives are changing as hearts turn towards God.  Last month, Mike made a confession of faith in Christ and was baptized.  He is the second person to be baptized at The Foundry.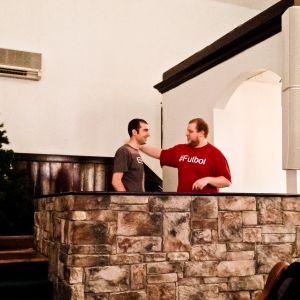 Thank you for your support of Orchard Group so that new neighborhoods can be reached with the beauty of the gospel! We appreciate your prayers for The Foundry Church. If you would like to contribute this new church, you can do so by clicking on this link and under "Project", select Baltimore City Project.