Five Ways to Improve Your Preaching
From Bert Crabbe
When it comes to church growth, preaching is kind of a big deal.  You can get a lot of things wrong and your church can still grow if the preaching is strong.  Likewise, you can do everything else right and flounder it it's weak.  So, humbly submitted in the spirit of helping us all pick up our game, here are 5 quick ways to improve your preaching.
1 – Prep ahead of time.  Do whatever you can to prep your message prior to the same week you're delivering it. Unless you're one of those rare birds that actually likes pressure, you'll create better content with some margin and you'll have a little something in the bank in case of a crisis.
2 – Read widely.  Spurgeon said we should preach with the Bible in one hand and a newspaper in the other. Shoot to read (or skim) a newspaper daily, a magazine weekly and a novel monthly. Look for material that interests you and you'll be amazed at how message ideas rise up from the pages.
3 – Aim at something.  Ask three questions every time you prep a message:  What do you want them to know? What do you want them to feel? And What do you want them to do? If you can't answer those three questions with clarity, you're probably not ready to deliver the goods.
4 - Edit ruthlessly. Once you've got your three questions answered, edit without mercy. There's no room for that forced analogy with the heavy emotional content or that funny story you've been dying to tell. ANYTHING that doesn't serve to answer one of those three questions belongs on the cutting room floor.
5 – LISTEN TO YOURSELF! Or, if possible, watch yourself on video. You'll be amazed at what you can pick up with regular review. Bad habits, body language, extreme use of the word "ummmm…" – it's all in there. Watch and learn. Or better yet, find a third party or coach who'd be willing to give you some honest feedback.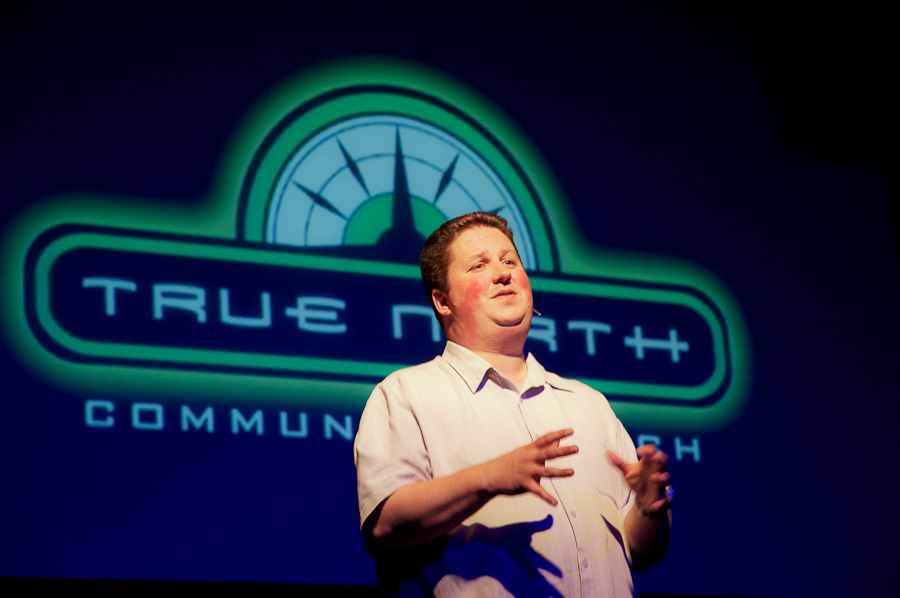 Bert Crabbe is the Lead Pastor of True North Community Church on Long Island, NY.  True North opened its doors on Sept 18th, 2005 and currently has 1500 people attending its services weekly. In addition to being True North's pastor, Bert also serves as a preaching coach to pastors and church planters both here in the states and abroad. He and his wife Jen have three kids: Mackenzie (12) Ryan Elizabeth (10) and Timothy (7). Bert likes old books, action movies, spicy food and mild cigars.